Oak Leaves and Acorns in Progress
Here are a few in progress photos of the painting we are working on in my beginning watercolor class.  The first couple of photos are a bit yellow as you can see…  The others are more true to the actual color in the painting.  We are using masking fluid to retain the lighter areas and details
. 
Here's the original photo of Oak Leaves and Acorns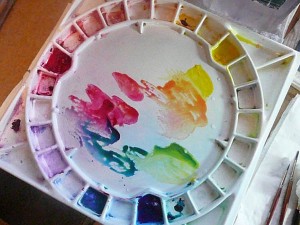 My Palette…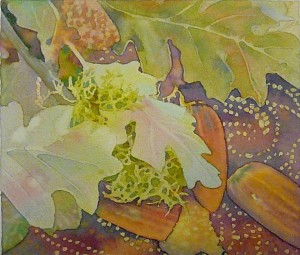 Yesterday (12-11-12) in my beginning watercolor class at University Art I added some details on the upper leaf, the top acorn "hat" and the background. 
I also did some negative painting in the lichen.
After a bit more work I peeled off the masking fluid and added some shadows.