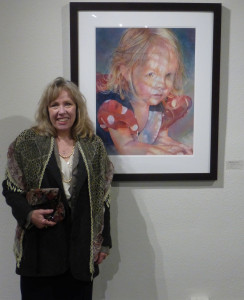 Coming up in 2019:
where to see my work in person
Double Dip Gallery, Lodi, CA
July 5 – September 4: Double Secret Impressions by Jeannie Vodden and Tony Segale

Double Dip Gallery, Lodi, CA
August 2 – October 2: Secret Garden Musings Jeannie Vodden Solo Exhibition
Artists receptions are every First Friday



Segale's Double Dip Gallery is constantly buzzing with new events, workshops, and exhibits. I also teach periodic workshops and classes there. (See my class schedule page for dates and times)
For more information please contact me at jeannie@jeannievodden.com or the gallery at (209) 365-3344 or doubledipgallery@gmail.com.