It's fun for me, lately, to spend time drawing. Here are a couple new additions to my Moleskine sketchbook.
A new larger size book, with bigger drawings are leading me to amp up my drawing skills… new challenges!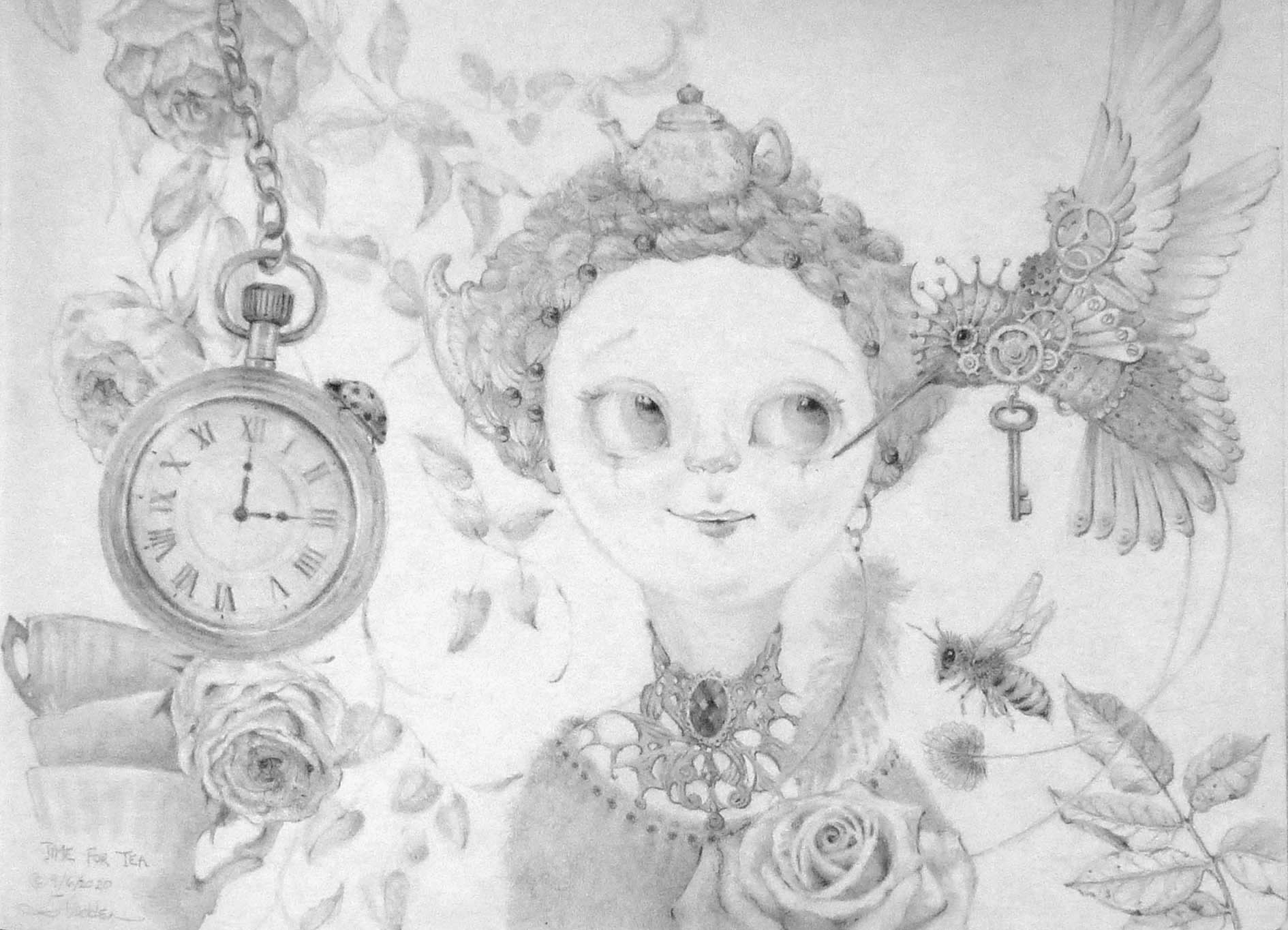 Here is the first drawing in my new sketchbook. It's funny how these images come about. First I start with the head…. just a circle, slightly oval. Then eyes, nose, mouth, neck. Her little personality begins to appear. Then the steampunk hummingbird… the general shape, then dividing the shapes within.

Where do ideas come from? How can you grab an idea and run with it?

What do you like to draw? Start with that.
I love drawing people and have been doing so since I was a young girl. I can copy and I can make them up and I can do a little of each.

Next, add in something else that appeals to you… do they go together? Maybe… maybe not. Why not take a chance?
You could also start with a theme, like Alice in Wonderland's Mad Hatter's Tea Party… But, that is not how I work. The themes come as if by magic.

What makes these drawings so delightful to me is that element of surprise!
Here's the second drawing in this large sketchbook.
So much like a children's book illustration, I think.
The inspiration is my parent's country home and the animal visitors we see there.
You can see the way the drawing evolved… First just the little boy with a little birdie on his finger.
Next the rabbit
Then a frog
Then the turkey!
And finally the little squirrel.
Hope you enjoy seeing these works!
More to come……