Huddled around me are the members of the Southwest Washington Watercolor Society, during my three-day workshop in Vancouver Washington.
Here I am showing Bonnie a couple of fine points of the portrait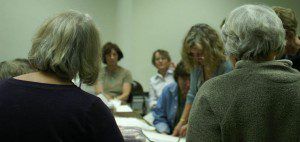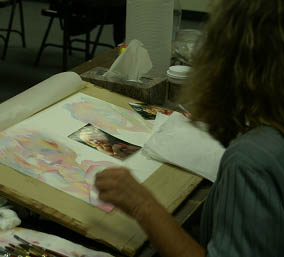 The beginning glazes on my portrait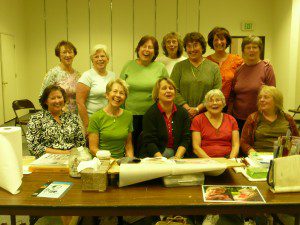 Hamming it up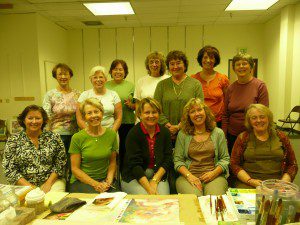 Here's most of the group… (I regret that a couple of students missed this photo)
My sincere appreciation goes out to all the hard working artists in my workshop. Â  I wish you all good fortune in your artistic endeavors. Â And a big hug and thank you to Sheila Martinson, president of SWWS and my hostess for the week.
I was honored to judge the fall art competition for SWWS.  Congratulations to all the winners! Best of Show was Cheryl Roberts, for her beautiful painting "Venice Canal".  For more info on the show and pictures of the winning artwork  go to:  swwswatercolor.org