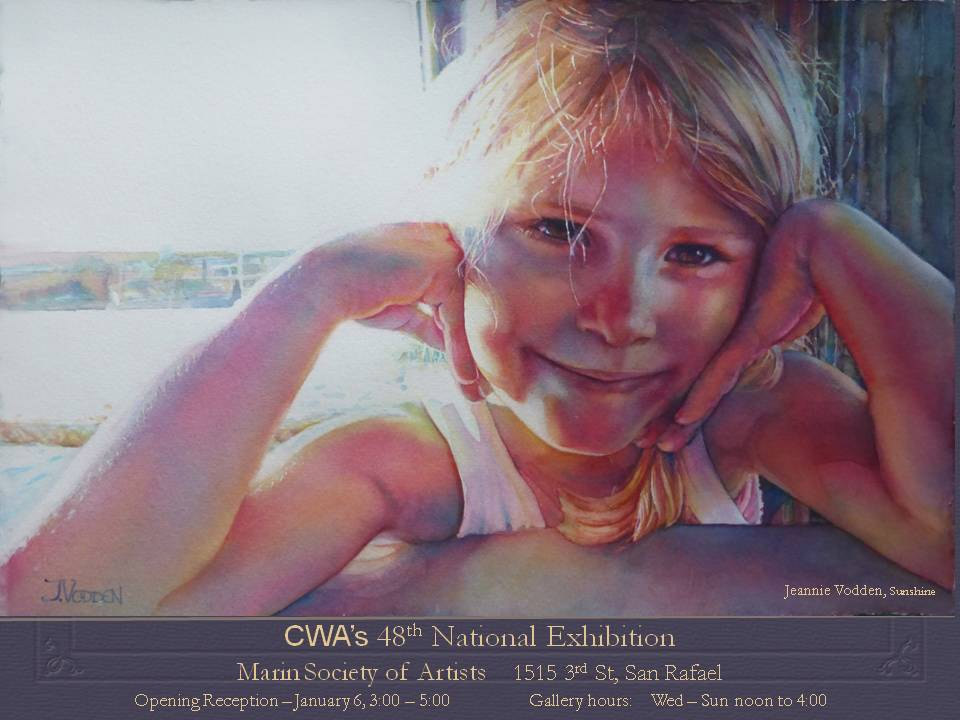 Hello, Hello Everyone!
Well, it's that time of year again.  Busy December.  2017 is coming to an end.  I'm looking ahead to 2018 and making plans with Art Galleries, Art Associations and Studios where I will be teaching and showing my work.  Check out my Class Schedule and the Events page, above.
In January, CWA will be presenting it's National Exhibition.  I'm so proud to have an entry accepted in this year's show and to have won an award.
My painting "Sunshine" showcases one of my beloved subjects, my granddaughter, Eva.  She posed so wonderfully for me and the way the light touched her lovely new skin was utterly charming.  How could I not paint her.  Children are so full of life.  I love them as subjects for my paintings, and just to be around them fills me with joy.
I hope that you will like the painting and will comment here, if you do.  I'd love hearing from you.
And, Please come to the show if you are nearby.  It's always a wonderful and inspiring show for us watercolorists and any art appreciator.